Makin nuts
Processor & Supplier of Greek origin almonds & pistachio nuts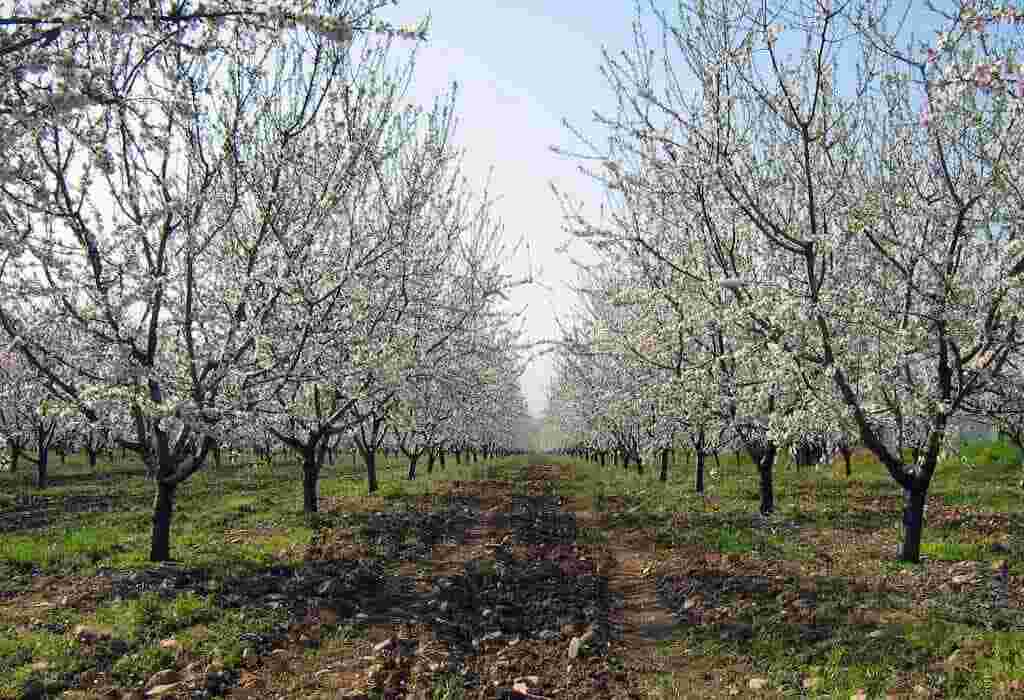 Makin nuts
Makin nuts is a leading almond and pistachio nuts processor and supplier. It is a family-owned and operated company, established on 1986 by John Makanikas in rural area of Almyros in central Greece.
Core operations of the bussiness are farming, hulling, shelling, pin sorting and sizing of almonds and pistachios nuts. The company also do processes such as dry roasting, blanching, dicing, mealing, and making tree-nut pastes and butters. The main products are Greek origin almonds kernels (varieties: ferragnes, texas, mission, tuono), inshell pistachios and pistachio kernels (varieties: Aegine / Pontikis), hazelnuts kernels and shelled walnuts (Chandler, locally grown), raw, roasted, diced, mealed, blanched or even as pastes / butters.
The tree nuts are being commerced worldwide, under the brand name "NutFood Hellas - Nut Ingredients for the Food Industry", in wholesale prices and packed in bulk packing. Finally, the company export its products to more than 28 countries globally, representing the 95% of annual sales.
Vertical integration facility
Shelling, blanching, dicing, dry roasting & wholesale trading of nuts
First material:
Along with proprietary crops, Makin dry nuts has also created an extensive network of cooperation and assosiation with Greek growers. Our team of farmers consists of: 40 almonds producers, 52 pistachios growers, 12 walnuts cultivators and 7 hazelnuts farmers that have planted more than 50.000 trees in 450 acres, while the number of hectares is continiously rising. Only the last two years more than 80 hectares have been tree planted especially with almonds and secondly with pistachios and walnuts trees. We are expecting that until the end of this decade to double our producing acres. We offer to our customers premium quality edible nuts from Greek farms which are famous for its premium quality and excellent taste. It is universally acknowledged that Greece, thanks to its climate and location, produces the best agricultural products. The quite hot summers and mild winters of the near to sea region of Almyros, create an ideal climate for producing the highest quality almonds and pistachios in the world.
Facility:
Our vertical integrated production facility is established on a site area of 0.5 hectares, of which 0.1 hectares are buildings, where performed operations such as hulling, shelling (nut cracking / breaking of shells), sizing, sorting split / non split pistachios, blanching and peelling almonds & pistachios, roasting (dry roasting with sea salt and/or citric acid-lemon), dicing, mealing, and color sorting of 30 tons per 8 hours. We also make nut pastes / butters for our clients. On our facility there also are a paste filling, closing and glass jar labelling line, as well as a vertical pillow packing line for the nuts.
Our facility also includes a cold storage chamber of 45 tons, a warehouse of total storing capacity of 200 tons per time and a 20 tons fumigation chamber for the best conservation of dried nuts. Makin nuts is more than ever focused on the environment, all plants are fitted with clean energy system and a 10 Kw photovoltaic solar tracking system, both ensure sustainability and energy saving.
Packing:
We pack our goods in bulk with 25 kgs bags (PP bags / sacks). Alternatively, the products are being packed in 10 kgs & 11 kgs carton boxes with optional 10 kg vacuum pack. In addition, big bags of 750 kgs may be used. Nuts, can be also packed on pillow packs of 180-400grs, while the nuts pastes / butters are being packed in plastic buckets of 1 kg, 5 kg or on glass jars of 180-250 gr.
Logistics:
We cooperate with many international land and sea transportation companies for the best delivery times of fresh cracked and qualitive Greek almonds, pistachios with shell, shelled pistachios, walnuts kernels, hazelnuts and other edible nuts.
Quality:
Makin dry nuts as a grower, huller, processor and supplier of greek nuts, guarantees the highest quality, while our products are being shipped and exported in domestic market and internationally in wholesale prices.
Clients:
Our company is a leading nut ingredient supplier specialized in almonds and pistachio nuts products. These nut ingredients are applicable for confectioneries, dairy products, bakery products, candy, snacks & bars, desserts, cereals, beverages, pastes, pralines & spreads and other food manufacturers. Traders, merchants and brokers are among our valued clients too.
Exports:
We are a fully dedicated exporting company that exports its products to more than 28 countries internationally.
Services:
Finally, our company offer shelling service to third parties, such as distributors, traders e.t.c. from Greece, Europe and USA. Companies from United States of America, Italy, Spain, Germany, Moldovia, Ukraine, and Bulgaria send their products to us to break/crack the shell of the nuts. Around 35% of our total processing quantities are from these third parties companies. Californian almonds and pistachios, Pistachios of Bronte, Italy, Spanish and Italian almonds, Iranian pistachios, Moldovian walnuts, as well as Turkish hazelnuts are imported and processed in our company facilities. This means that we can supply and export to you nuts of other origin nuts than greek, such as American almonds and pistachios, Pistachios and shelled pistachios from Iran, Spanish almonds, Bulgarian, Moldovian and Ukrainian walnuts.
Raw, roasted, processed or as pastes / butters